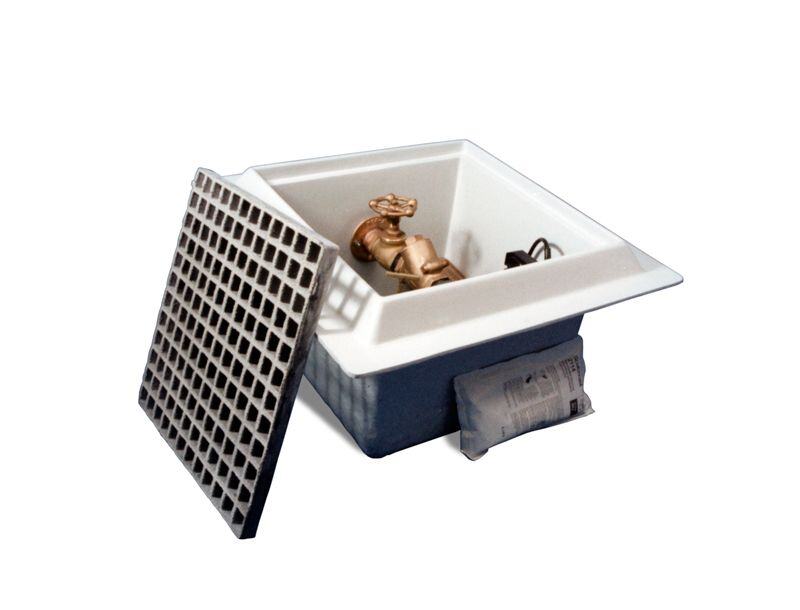 Waterbox™ Submersible Fountain System
The Waterbox™ Submersible Fountain System is a complete pre-assembled, self-contained unit designed for installation in a concrete pool floor. Simply place the unit in position – with the top surface at the elevation of the finished pool floor – make electrical, piping, and drain connections, secure for concrete pour, and pour.
Product Specification
Standard Features:
• Housing is heavy-duty FRP
• Includes pump(s), junction box, potting compound, and regulating valve.
• Drain fitting has an extended 'T' handle for ease of maintenance.
• Pumps and junction boxes are U.L. Listed for fountain applications.
Selecting the Appropriate Waterbox:
• Use the WB-16 and WB-22 with bowl fountains and stream and waterfall features.