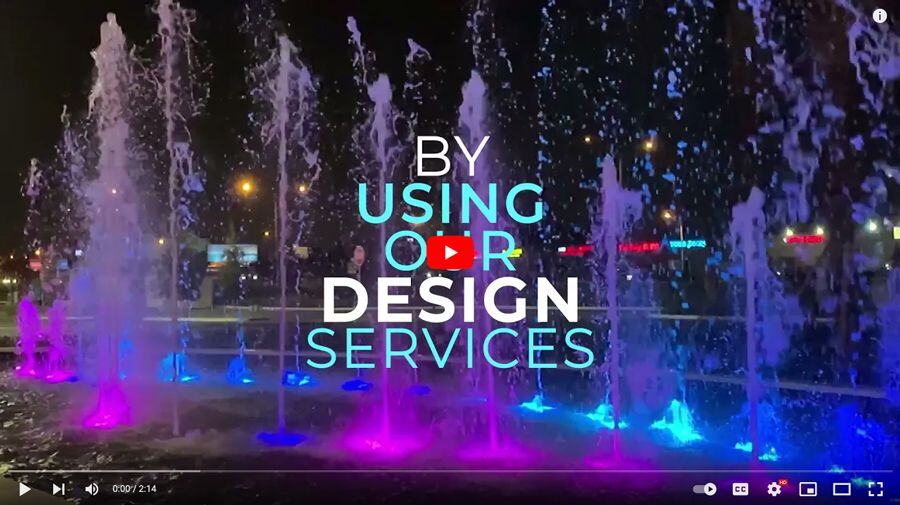 We get it. Fountains are Complicated!
Our service will help ensure that you picked the right team to have on your side.
As a trade professional, are you ever challenged with trying to figure out water usage, wire and pipe sizes, where the filtration equipment should go, whether you need UV treatment, what nozzles and/or lights will work best to achieve the look and performance, and who can help with the drawings, etc. Guess what? We can help you.
By entering a design agreement with the Fountain People, our design services will keep your projects on track, vetting out potential issues and gives you the freedom to focus on other projects in your pipeline.
Design & Engineering Services Include:
Fully Engineered equipment packages including:
Schematic Design and Piping Diagrams
Electrical Design
Equipment Schedules
Cutsheets and Specifications
3D Visualizations including:
Water Feature Renderings
Fly-through Animations with Real-time Fountain Show Programming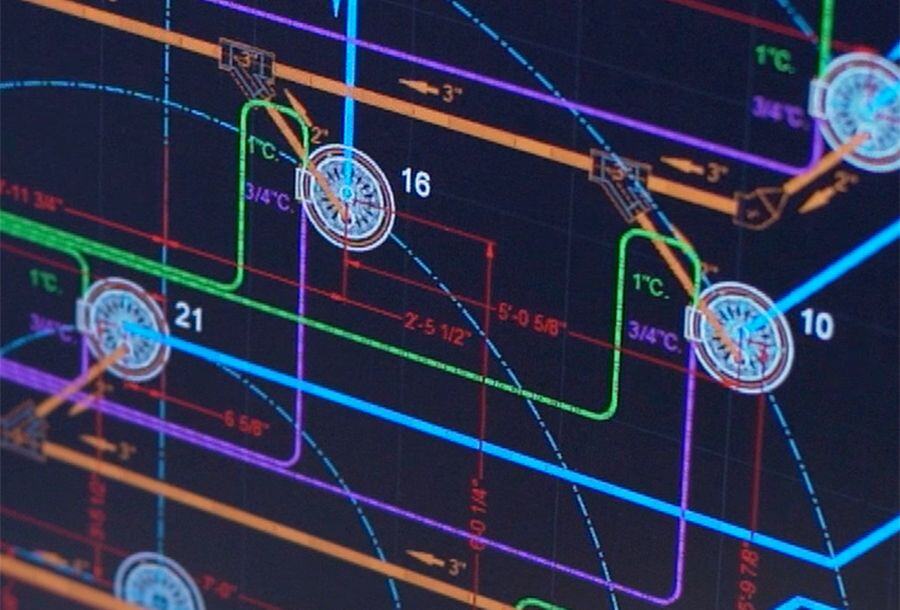 Design Development
Let Us Be a Part of Your Design Team
Together, we can create an award-winning water features.
Fountain People supports the design development phase of a project by assisting the specifier in establishing a realistic fountain budget. Then, after the final design parameters have been established, we provide a complete set of design support drawings along with a written fountain specification. Drawings typically cover mechanical and electrical systems and any and all pertinent architectural details. Written specifications cover all specialized fountain equipment and work required and, at the request of the designer, may also include other installation materials with standards for workmanship and performance.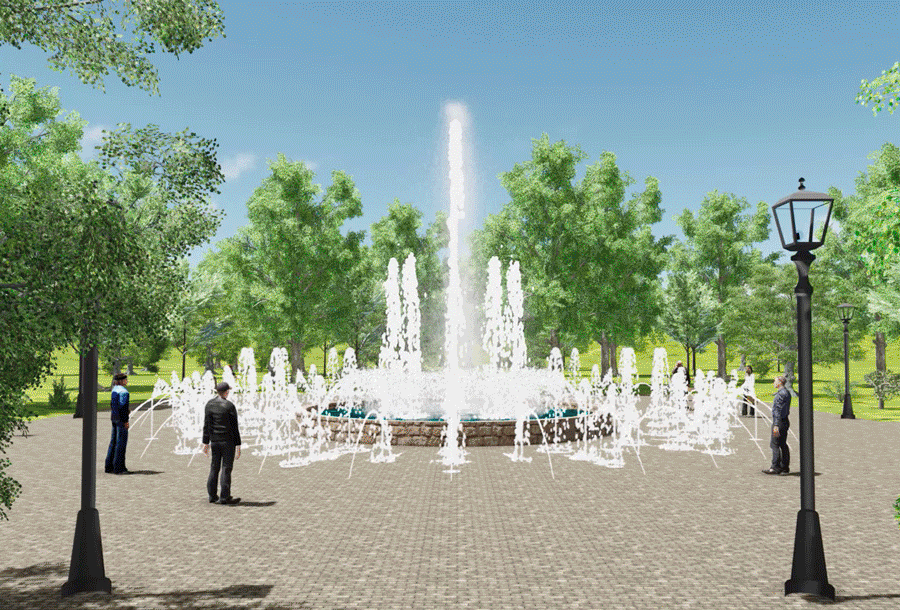 Pre-visualization
Fountain Renderings
High resolution renderings to help you see your project's potential
Renderings provide a visual aid in understanding what the water feature will look like in regards to aesthetic and operating performance. Fountain People uses specialized software that incorporates the performance of our manufactured equipment to give extremely accurate representations of how the equipment will actually perform, so the end result is nothing less than expected.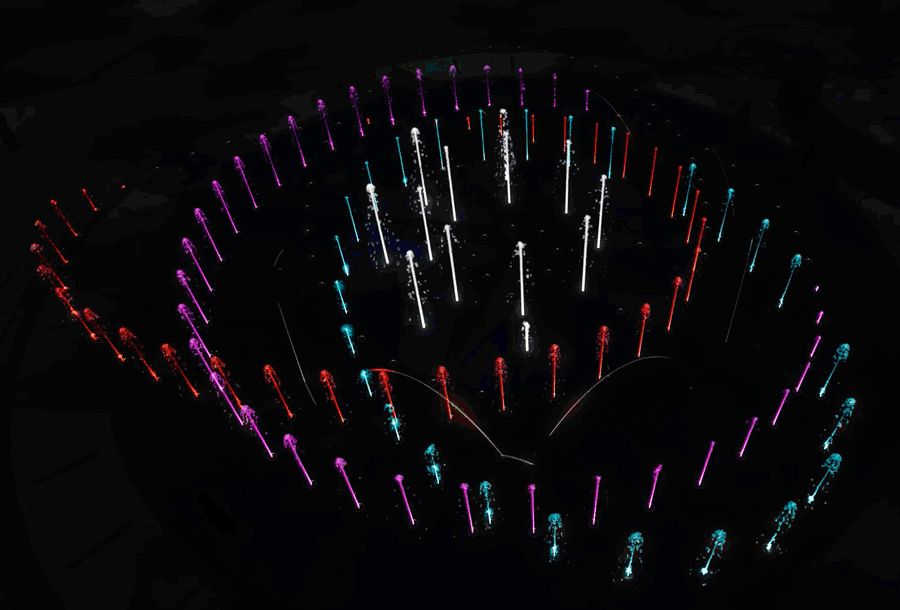 The Fun Stuff

Fly-through Animations
See your project animated for the ultimate design experience
Fly-through animations take pre-visualization to the next level. They assist in providing a stronger sense of scale, movement, and how the water feature will function, especially if water choreography is incorporated into the feature. Animations are extremely helpful as a visual aid in forming the story.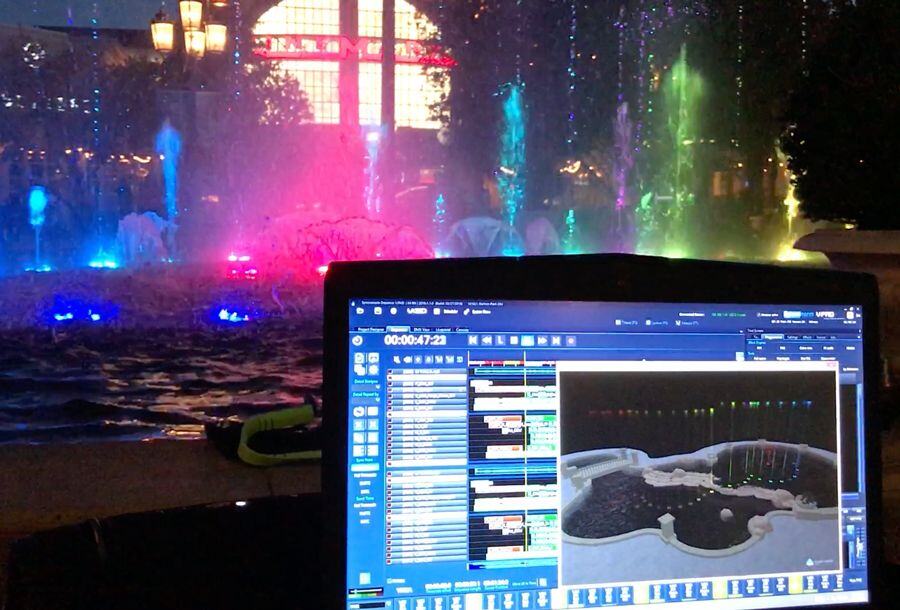 Time Savings

Show Programming
We program in real-time, producing DMX code that directly correlates with the animation, reducing the time needed for on-site programming.
Utilizing specialized software, Fountain People can provide show programming to choreograph water features to light, music, etc. This can be done prior to installation accompanied with the animation, reducing costs and delays associated with on-site programming. Commonly used to attract patrons, programming services are also provided for creating seasonal and holiday shows.