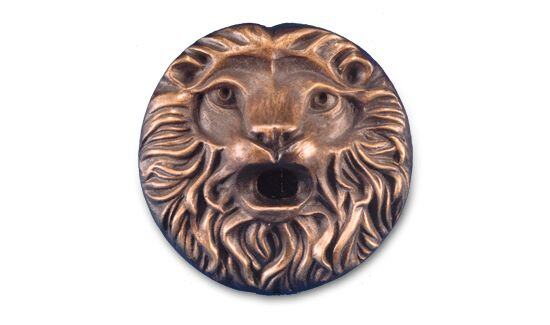 Wall Font
The Decorative Wall Font emits a solid stream of arching water from the Lion's mouth.
Product Specification
The Decorative Wall Font is easy to install and operate and provides a cost-effective design solution. Supplied with a mounting ring and ¼" NPT nozzle with .250" orifice that emits a solid stream of water.
Water Level Dependent – No
Wind Resistance – Fair to Good
Sound Level – Moderate
Clogging Potential – Moderate
Splash Radius – 1.0
Material: Cast bronze
Finish: Burnished Dark Bronze
Technical Notes
Maximum Recommended Flow Rate 3 GPM, 4' Head; 12 LPM, .12 Bar.