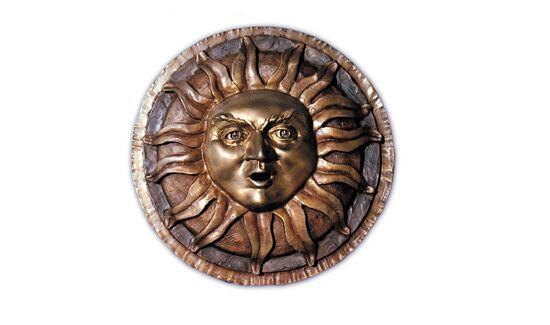 Sun
The sun emits a solid stream of arching water from the its mouth.
Product Specification
The smiling face of Old Sol is embodied in this beautiful 10" diameter fountainhead. The finish is a unique combination of warm tones over a traditional dark bronze patina with hand burnished details. Supplied with adjustable nozzle, mounting ring, and set screws.