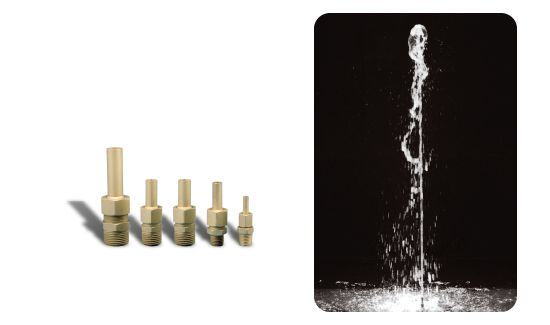 Precision Jet
FIN Finger Jet Nozzle, machined cast bronze and brass construction, has an integral adjustment swivel up to 15° off vertical, and uses multiple precision jets. An in-line Y-strainer is recommended to reduce maintenance.
Product Specification
Water Level Dependent – No
Wind Resistance – Fair
Sound Level – Moderate
Clogging Potential – Moderate
Splash Radius – 1.5
Material: Machined brass
Finish: Natural brass
Technical Notes
Nozzle (PJN-125, PJN-187) requires fine screening for debris removal. #40 mesh or smaller. Contact Fountain People for specific requirements.

This nozzle is water level independent.
Details