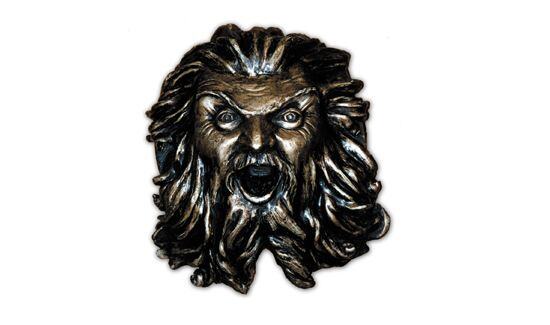 North Wind
The North Wind emits a solid stream of arching water from the his mouth.
Product Specification
Those who have experienced it will recognize the harsh face of the North Wind. The design was inspired by a self-portrait by the master Renaissance sculptor Giovanni Lorenzo Bernini. The finish a traditional dark bronze patina with hand burnished highlights to heighten the drama of this unique piece. Supplied with adjustable nozzle, mounting ring, and set screws.