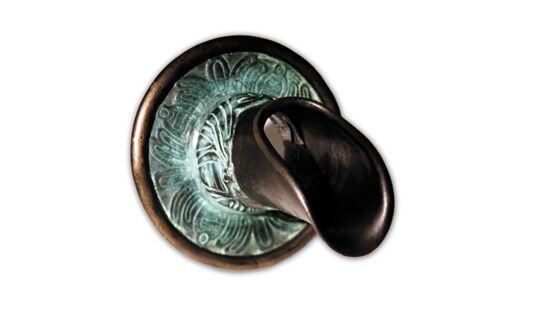 Mediterranean Scupper
The scupper emits a smooth flow of water.
Product Specification
Scuppers are perhaps the oldest known fountain features. Ancient fountains were both beautiful and functional and served the water needs of the community. The scupper was where people gathered to fill their vessels to take back to their home. The finish is a combination of traditional dark bronze and verde green. Supplied with a 1 – 1/2" FPT connection.
Water Level Dependent – No

Wind Resistance – Fair-Good

Sound Level – Low

Clogging Potential – Low

Splash Radius – 1.0
Material Cast Bronze

Finish Oil-Rubbed Bronze and Patina