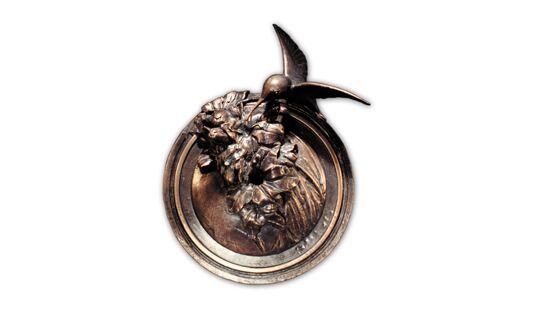 Hummingbird
The Hummingbird emits a solid stream of arching water from the center flower.
Product Specification
The inspiration for this piece is Nature, herself. The artist as a boy spent many hours in his grandparents' garden marveling at the graceful acrobatics of the entertaining Hummingbird. The finish is a traditional antique bronze patina with hand burnished highlights. Supplied with adjustable nozzle, mounting ring, and set screws.