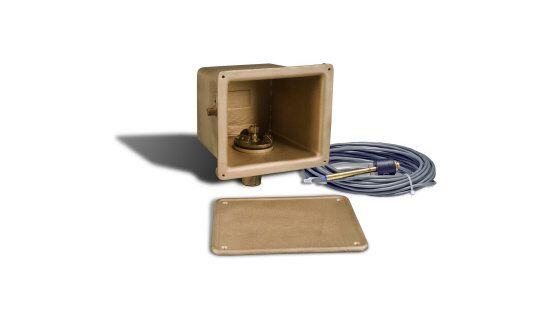 Wall Mounted Sensor Housing
CWL-002W is a wall mounted water level sensor. The assembly allows for a flush mounted application of the system water level sensor probe to be concealed behind a protective face plate. Typical use of the dual function sensor allows for automatic water fill valve control and low water pump shut off.
Product Specification
CWL
-002W Wall Mount Water Level Sensor, cast bronze housing with 1/2" threaded conduit connection. Includes (1) 1-1/2" sensor adjustability range, and cast bronze face plate. Included is dual function sensor with 100 feet of integral cable.
Technical Notes
Housing must be bonded utilizing a #8

AWG

solid copper wire.
Details