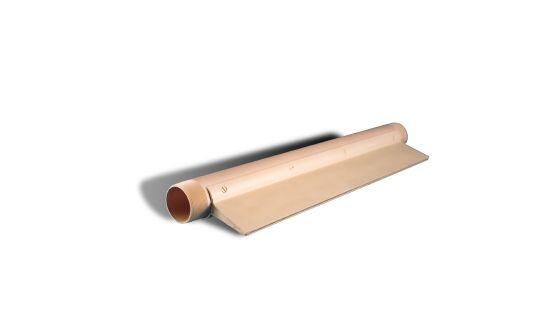 Clear Sheet Bar
The fine sheet effect is subject to wind distortion. 100% filtration of #40 mesh (minimum) strainer is recommended to minimize maintenance. CSB Series Clear Sheet Bar, machined brass with a natural finish, 2 inch threaded both ends.
Product Specification
Water Level Dependent – No
Wind Resistance – Poor
Sound Level – Low
Clogging Potential – High
Splash Radius – 1.5 – 2.0
Material: Machined brass
Finish: Natural brass
Technical Notes
Nozzle requires fine screening for debris removal. #40 mesh or smaller.

Component must be bonded utilizing a #8 AWG solid copper wire.

This fitting is water level independent.
Details