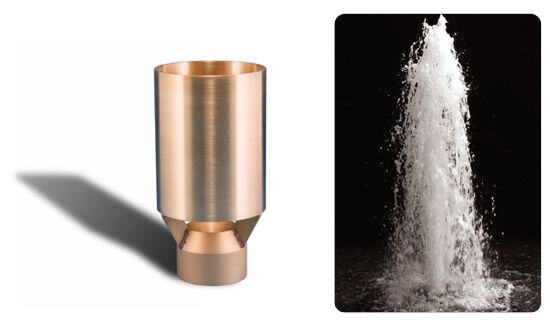 Cascade
CAS Series nozzle creates a highly aerated "pine tree" shaped geyser of water.
Product Specification
CAS Series Cascade Nozzle is a is precision machined brass construction with female threaded inlet. It is a water level dependent effect that is subject to creating wave action in a pool. When used in smaller or symmetrical pools, a wave dampener is recommended.
Water Level Dependent – Yes
Wind Resistance – Very Good
Sound Level – High
Clogging Potential – Low
Splash Radius – 1.5
Material: Machined brass
Finish: Natural brass
Details